OBSCURE GAME DAY!!!!!
To my few followers and many friends I present… OBSCURE GAME DAY!!!!
Basically I will post an obscure or lesser known game (hopefully) every other day!
Today we begin with a personal favorite of mine, "Gotcha Force"!
A very awesome and fun game with some of the most hilarious voice acting ever! XD A third person game with a wide variety of characters/borgs (over 200) each with unique skills and weapons! With a large story mode, multiplayer mode and even a Co-op mode so can fight evil with a friend! (Seperate from story mode)
I've had this game for years and still haven't grown tired of it. I haven't found all the "Borgs" either but hell thats the fun part! XD
Can be found VERY cheap in most game stores so go pick it up today!
PS: I'll put my favorite borg while I'm at it!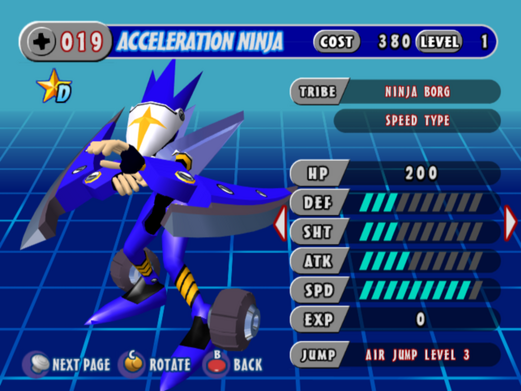 Accel Ninja kicks ass!
And favorite commander is….
Usagi! She kicks ass and doesn't afraid of anything!